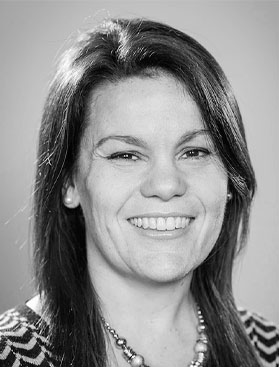 Estelle Foxwell
Support Team
About Estelle
Estelle spent her 20 year career with HMRC coming up with 'imaginative' job titles to explain what she did without giving away the fact that she 'helped' people pay their tax…ask her what some of them were if you're not easily offended! During her career with HMRC she honed her inexplicable talent for detail and figures and after having enough of being constantly groaned at, left behind the world of HMRC and joined Positive Momentum. Their loss and our gain!
Since joining she has tirelessly worked to maintain our accounting system and ensure that the service we offer to our clients is top notch. She maintains her role with diligence and expertise ensuring that as much as we all love our work, we get a little reward at the end of the month. Estelle works closely with other Associates to continue to provide the premium back office professionalism that we are so proud of.
In her spare time, Estelle plays taxi service to her two growing children who are fast having a social life that rivals any 'IT' girl, whilst ensuring there is still time for a glass or three of wine whilst tapping her foot to Strictly and dreaming that Alan Titchmarsh would get his hands on her perennials.
Back to Team