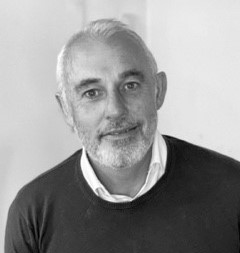 A Positive Momentum partner since 2022
A Positive Momentum partner since 2011
Career highlights include:
Vice President, Head of Integrated Communications at Signify
Director of Corporate Media Affairs at VEON
Head of Communications at ABN AMRO and RBS
About Neil
With a background in journalism and corporate communications, Neil's career has taken him across Europe, the Middle East and Asia, fulfilling his early dream of experiencing the world the first hand. He now helps companies and teams communicate clearly and define their narrative.
After studying languages at Oxford University, Neil started out as a foreign correspondent, broadcasting from Cairo for the BBC and covering corporates in Amsterdam for the WSJ. With more than a decade in the trenches, he switched sides and joined ABN AMRO, handling M&A, restructurings and financial communication. After ABN's nationalization, Neil headed communications, working with the board to communicate the bank's future shape. He then joined RBS, which also had a government bailout, running press relations and set up communications for the division created to sell non-core assets.
Neil later ran communications for Sandoz and worked on the rebranding and transformation of VEON.  More recently, Neil was VP Communications for Signify, formerly Philips Lighting, where he led communications, also for its renaming.
Having enjoyed a colourful career in media and communications, Neil's been told he remains the definition of grace under pressure. Based in Amsterdam, he is chairman of a charitable horse-riding stables, where besides riding he helps muck out. And to escape the hustle and bustle of city life, he gardens at his house in Italy as well as serving guests an aperitivo. Neil speaks Dutch, French and German and a smattering of Italian. He's an aspiring novelist.
Back to Team