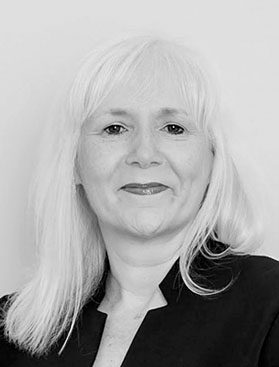 Meet Barbara
About Barbara
In a world where 'leadership skills' are often wildly overstated, Barbara is a truly committed and totally natural proponent of the art. She brings 30+ years of experience from the Financial Services sector, at The Royal Bank of Scotland, RBS Invoice Finance and Ulster Bank. In a number of Regional Managing Director roles, she led diverse teams, working with stakeholders to achieve excellent outcomes for clients. Barbara is often sought as the voice of reason in contentious debates, never afraid to challenge in her own inimitable style she brings a calmness and balance to the table that allows solutions to be found more readily.
A lifetime of experience in dealing with businesses from one-man operations to multimillion corporates has given Barbara a sharp sense of unlocking business growth and well executed strategy.
Since joining Positive Momentum, Barbara has worked across multiple sectors supporting business leaders transform the growth potential in their organization. She has designed and delivered high impact leadership development programmes and facilitated board sessions focussed on strategic planning. She is regularly sought for high impact coaching and mentoring engagements. Her expertise in Sales Management brings credible interventions and solutions for her clients.
Barbara is skilled in bringing clarity to complex scenarios and this helps her clients get to the core of an issue.
Barbara especially enjoys facilitating large events and extends this to hosting high profile charity fund raising dinners to contribute to her charity work on the board of Breast Cancer Now. She's afraid of heights but managed to forget this with a couple of tandem sky dives to increase the impact of the fund raising.
Barbara enjoys lots of time venturing outdoors with her niece and nephews and a very boisterous Golden Retriever. An avid gym goer, she enjoys weight training and speed spin classes, not bad for someone who can't ride a road bike!
Back to Team