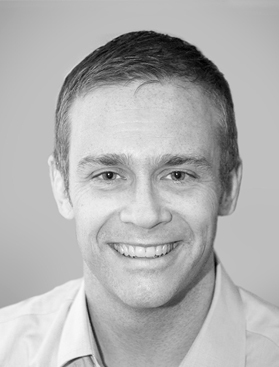 A Positive Momentum partner since 2019
A Positive Momentum partner since 2011
Career highlights include:
Director, Leadership, Learning & Talent Development, EMEA at Adobe

Head of Leadership and People development at Rolls Royce

Head of Talent Management at Cable and Wireless
About Mat
With a profound curiosity about all things people and business Mat has that rare ability to build positive, lasting relationships while at the same time challenging what's going on around him. His 'superpower' is helping leaders get to the very heart of the issue at hand, find no-nonsense pragmatic solutions and supporting them, their teams and the organizations they work in to create the impact they want.
From a first job working in the Moulin Rouge in Paris (yes, really!), over the last 25 years Mat has helped hundreds of executives, leadership teams and organizations across a range of sectors and geographies enhance their impact to deliver positive, profitable and sustainable results. Most recently he was EMEA Director of Leadership, Learning & Talent at Adobe, a company recognized for its innovative and impactful practices and sustained fast paced business growth.
Working with companies such as Dun & Bradstreet, Cable & Wireless, EDS and Rolls-Royce, Mat brings a unique blend of passion, talent and practical hands on executive experience combined with extensive training and experience as a coach, leadership advisor and facilitator. As a result, he understands both the commercial imperatives, practical realities and the human dynamics of organizations. Mat is never more energized than when supporting Leaders where business goals meet human challenges – where it gets messy, tricky and incredibly complex but…….. is where the magic happens!
Mat holds a B.A. in Economics & International Politics from the University of Manchester, and in 2017 graduated with distinction from Henley Business School with an MSc in Coaching & Behavioural Change. Fascinated by the 'secret life of groups' in 2019 Mat was awarded a Certificate in Group Dynamics at Board Level from the Tavistock Institute. Mat is an accredited member of the Association for Professional Executive Coaching & Supervision (APECS).
Outside of work Mat's great passion is spending time with his two young sons who are a constant source of joy, laughter and learning.
Back to Team