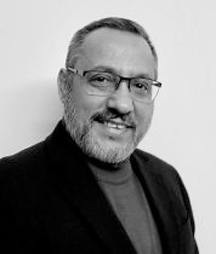 Rajat Sethi
PM India Partners
About Rajat
Rajat Sethi, an alumnus of Harvard Business School, has extensive experience in the Consumer Marketing Strategy, Advertising and Communications field, having successfully led and managed several global Marketing Communication companies in India and South Asia such as Wunderman Y&R, McCann Relationship Marketing, Reader's Digest and Dentsu.

He has been a juror at the Cannes Advertising Festival as well as for the International Echo Awards and was voted as the Agency Head of the Year for Asia-Pacific by Media magazine. He has also been presented with the HK McCann Harrison Leadership Award.

Rajat's expertise is in the field of Consumer Marketing, Customer Lifecycle management, and Integrated Communication Strategies based on consumer insights and data analytics. His experience spans several Industries and Companies such as Hero Motors, Ford, General Motors, Microsoft, Samsung, Airtel, Gillette, Max Life, Walmart, Oberoi Hotels, GSK, Nestle, Coca-Cola and Jet Airways, amongst others.
Rajat has successfully managed and grown Country operations for Global Companies with a focus on Business growth and People leadership. He has had a very successful experience of combining an entrepreneurial spirit with a global culture in growing the business in India

Three years back, the entrepreneurial bug caught up with Rajat and he teamed up with three other partners to start a consultancy firm called Strategic Caravan International which is focussed on data analytics & insights based customer marketing strategies. In 2016, Rajat sold his equity in the company and is now a Consultant Partner with Positive Momentum

Rajat is a certified Scuba diver, a passionate photographer, a birder, a wildlife enthusiast and keen golfer. He and his wife, Jyotsna travel the world pursuing their common passion for nature and wildlife. He has two daughters one of whom works for a Hedge fund in Hongkong and the younger one is with a start-up, committed to educating the under-privileged children in India.
Back to Team