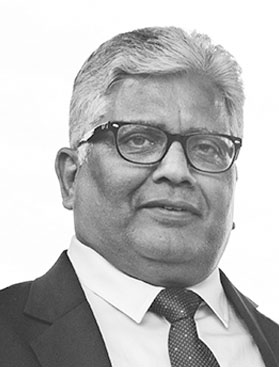 Rajeev Sehgal
PM India Partners
About Rajeev
"Every problem is an opportunity in disguise" – a strong believer in John Adam quote, Rajeev has a track record of managing some of the most difficult business scenarios and complex business operations, making change look easy.
Possessing 35 years of long and diverse corporate experience, he started his career with a Fortune 500 and world's largest food company and ended his corporate tenure with India's largest corporate house. In between for 7 years he managed challenges of a start up and driving business transformation of a mid sized company. An excellent blend of experience of an MNC, a large Indian corporate, a start up and a mid sized company.
Beginning his career in sales and marketing function with Nestle Rajeev scaled up to CEO's role in a Modi group company. Deft handling of complex business scenarios, ability to keep teams highly motivated, good understanding of business processes, use of technology for driving operations efficiency and learning cost control the hard way, Rajeev has imbibed it all, high values of large corporates to struggle of a start up thereby making him an effective business manager who can today take up any challenging assignment and deliver results.

Heading sales & marketing, HR, L&D, BPO and IT operations during long span of his career he has managed to get good insight into each of these functions which enables him to look at any business and it's challenges holistically and this is what makes him an effective change manager today.
On the family front, Rajeev is ably supported by his homemaker wife Smita who has ably supported him through thick and thin of his career, both his sons viz. Nikhil and Akhil now pursuing their careers with Ford Motors and Google respectively in USA and a beautiful and compassionate daughter in law Sarah Friedman, Rajeev finds himself content (not fully satisfied though) with what life has offered him,
Such diverse rich experience makes it logical for Rajeev to now join hands with Positive Momentum and share his knowledge and experience with those who can benefit from it.
Back to Team