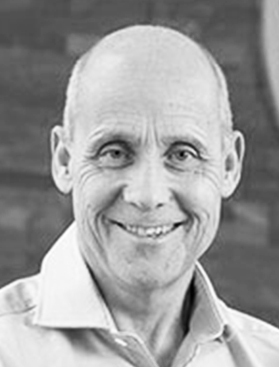 Steve Pateman
Advisory Board
About Steve
Steve has recently taken the role as CEO at Hodge Bank, an independent company which is majority owned by The Hodge Foundation, a charity supporting welfare, medical, academic and educational areas. He has had a distinguished career in banking initially joining NatWest before moving into various senior management roles in the corporate and retail divisions at Royal Bank of Scotland. He then moved to Santander where he became Executive Director and Head of UK Banking.
In 2015 Steve joined one of the so called "challenger" banks, Shawbrook as CEO and helped to position them as a specialist savings and lending bank to serve the needs of SME's and individuals.
Steve has hired Positive Momentum many times over the years to help with a range of leadership, communications and business growth challenges, so he has an intimate understanding of what makes our approach different.
Some might argue that he is a glutton for punishment as a lifelong Everton FC fan, although Steve remains hopeful that the glory years will once again return to Goodison Park.
Steve was appointed NED at Bank of Ireland in 2018, is Vice President at the Chartered Banker Institute and also Chairs the Advisory Board of Arora Hotels.
Back to Team